Corporate Governance
MedAdvisor's Board of Directors is committed to sound corporate governance practices which ensure it meets its obligations and responsibilities to the company, its shareholders and stakeholders. The Board has taken great care to ensure that MedAdvisor has appropriate governance arrangements in place as recommended by the ASX Corporate Governance Council, to ensure and promote responsible management and conduct and which meet the reasonable expectations of investors.
Executive Team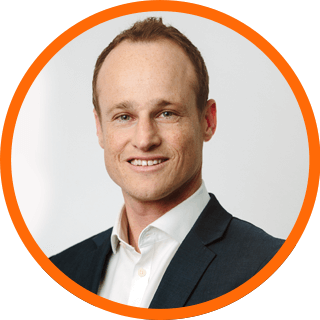 Mr Robert Read
Executive Director and CEO
Member of Audit and Risk Committee
Member of the People and Remuneration Committee
Prior to taking the position as CEO of MedAdvisor, Robert was Managing Director of the Australian Private Equity arm of Harbert Management Corporation, a US based multi-asset class fund manager. During his time with Harbert Robert also served as interim CEO of an investee. Robert spent the early years of his career in consulting before moving to senior venture capital and private equity positions. Following this Robert gained experience as a senior executive to build on the hands on skills he had developed in his private equity roles. Robert brings a wide range of skills to the position of CEO, in particular leadership, sales and marketing, finance performance improvement and a deep understanding of what is needed to successfully grow start-up businesses.
Before his time at Harbert, Robert was the Director of Commercial Strategy and Operations at GlaxoSmithKline one of the world's leading pharmaceutical companies. At GSK he was responsible for strategy development, digital marketing, sales force effectiveness, sales training and business intelligence and commercial analysis. During his private equity career Robert spent periods at both St George Bank's and ANZ Bank's private equity divisions where he was responsible for managing investments to successful and profitable exists.
Robert holds a Bachelor of Commerce (Management) as well as a Bachelor of Arts (Psychology) both from Monash University and is a Graduate of the AICD Directors Course.
---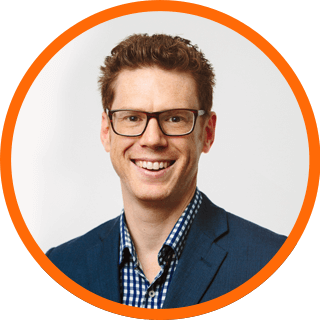 Mr Joshua Swinnerton
Executive Director and Product Manager International
Josh has extensive experience leading and managing sizeable IT ventures, both within large companies, as a consultant, and as the technical and operational lead of start-up companies. Prior to founding MedAdvisor, Josh was the Chairman and CTO of technology start-up DeskActive Pty Ltd which he also founded and sold into the US based DeskActive, Inc, raising funds in the US for the company's expansion and managed software development.
Prior to founding DeskActive Josh held senior software engineering positions in a number of large IT companies. At Oakton he was Technical Architect and Team Leader in a multimillion dollar project for a major client, while at Unico Computer Systems and AdvaTel Josh held senior positions as a Software Engineer. During this time Josh has gained valuable experience in bridging the gap between innovative technology and business objectives. Josh also has extensive skills in building and managing exceptional development teams.
Josh has a Masters of Entrepreneurship and Innovation from Swinburne University of Technology, Grad Cert of Product Engineering from IRIS, a Bachelor of Computer Engineering (Hons) and a Bachelor of Computer Science both from Melbourne University.
---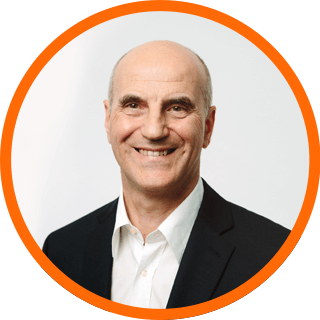 Mr Carlo Campiciano
CFO and Company Secretary
Carlo is a qualified accountant with extensive experience working with business on a wide range of areas including taxation, finance, operations, planning, operational and financial strategy. Carlo commenced his career with Coopers & Lybrand where he completed his Professional Year of Study which qualified him for admittance to the Institute of Chartered Accountants. Carlo moved onto roles in professional services firms as well as roles in industry which extending both his technical as well as practical business skills. Carlo has also spent significant time working in industry as chief financial officer, being the CFO for MedAdvisor since 2012.
Prior to MedAdvisor, Carlo spent a number of years as te CFO of start-up which business that grew from an annual turnover of $2 million to over $40 million. Carlo also spent 12 years lecturing in venture finance in the Masters of Entrepreneurship and Innovation program at the Swinburne Graduate School of Entrereneurship.
Carlo has a Masters of Entrepreneurship and Innovation from Swinburne University of Technology, Graduate Diploma in Computing from Monash University Caulfield (formerly Caulfield Institute of Technology) as well as a Bachelor of Business (Accounting) from RMIT University and Certificate in Corporate Governance from the Governance Institute. Carlo is a member of the Institute of Public Accountants.
---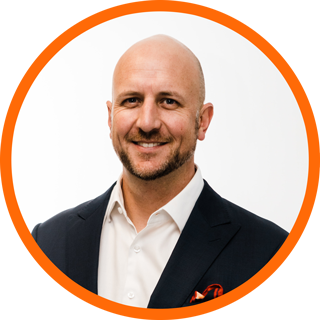 Mr Simon Chamberlain
GM Product and Strategy
Simon has enjoyed a rich and varied career that has traversed multiple industries, countries and company types. Simon returned to Melbourne in 2007 after being a key part of the Hitwise executive team that built a highly successful internet research and measurement business, selling it to Experian Inc. in mid-2007 for US$240M. Hitwise saw Simon start and run the UK arm of Hitwise from London, before moving into a corporate development role in New York.
Following that experience, Simon joined Experian and led the formation of a global digital advertising services business from Melbourne. He then joined Qantas and built a successful online hotels business to complement Qantas and Jetstar's core air business. More recently, Simon was a senior executive at Medibank where he was responsible for its customers and channels. Simon instigated an enterprise-wide data re-platform, the formation of the experience design team and a range of initiatives to drive cultural change around customer insight and focus.
Simon has his own advisory business (Bright Ventures) and a start-up (2Days Executive) connecting ex-senior corporate executives with two day per week engagements at medium to large companies. Simon also retains interests in a range of domestic and international start-ups.
Simon has a Bachelor of Commerce (Accounting) and Law (Hons) from Monash University.
---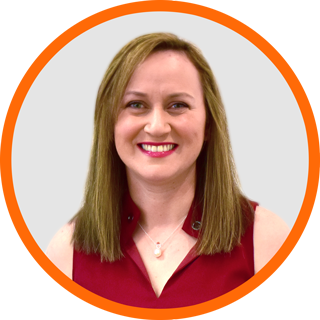 Ruba El-Afifi
Chief People Officer
Aligning business strategies with human performance is the essence of what Ruba's career has been devoted to for nearly two decades. Cultivating cultures where people thrive is her passion. She has built a solid reputation of being a trusted advisor and valuable business partner earned across diverse industries including technology, finance, retail, insurance and professional services.
In partnership with senior management and employees, she leads organisations in creating extraordinary performance. Her ability to listen to others and share critical observations is essential for successful results. Ruba believes that making an investment in people has a direct connection to being a differentiator for companies in their competitive industry marketplace.
Ruba is an experienced HR professional who has had the opportunity to lead all disciplines of human resources. Companies like Aconex now Oracle's Aconex, PPB Advisory, QIC, AAMI, MYER, Telstra and NAB have all benefitted from her expertise and insight.
Ruba has a Bachelor of Business (Human Resource Management), She is currently pursuing an Executive MBA at RMIT.
---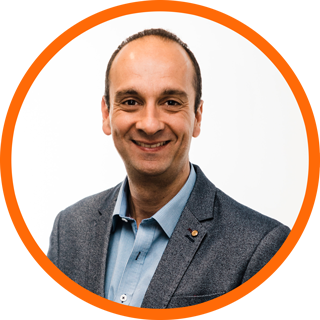 Mr Theo Antonopoulos
Head of Sales & Marketing
Theo has has more than 15 years' experience in driving performance across multiple teams within the Pharmaceutical industry. Theo is a strong commercial leader with proven results in Australia. He has demonstrated capability in developing short and long-term business strategies that underpin ongoing success. Theo has worked across multiple stakeholders within the health industry, from prescribers, non-government organisations, through to government departments. He has held numerous roles across two Tier 1 pharmaceutical companies and has launched successful franchises whilst working at GSK. Prior to joining MedAdvisor, Theo lead the successful growth of GSK's Specialty Business Unit, resulting in achieving best affiliate performance across global GSK.
Theo holds both a Bachelor of Health Sciences and a Master of Business Administration (MBA) from La Trobe University.
---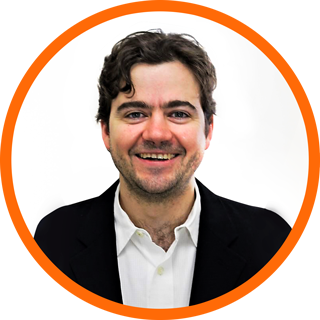 Mr Victor Kovalev
Chief Technology Officer
Head Of Product
Having gone through three IPOs (two in Silicon Valley), Victor has been leading technology teams for high-growth companies including as CTO of Redbubble, VP of Engineering at Indiegogo, and Director of Engineering at Yelp. Prior to that he led the development of key products at VMware & a cyber-security start-up.
Victor's passion & expertise are in creating driven cultures to foster radical innovation through rapid scaling. He brings extensive experience building global marketplaces, world-leading data science engines, mobile user experiences, and partner integration platforms. Victor also works with tech start-ups & accelerators as an Advisor and sits on the Board of ScaleGrowth – a global platform connecting high-potential start-ups with world-class advisors to help them succeed – which he co-founded.
Victor holds a Masters degree in Robotics & Artificial Intelligence from Georgia Institute of Technology. Additionally, he currently serves as Industry Advisor on the Computer Science Program Advisory Committee of the Royal Melbourne Institute of Technology.
---
Non-Executive Directors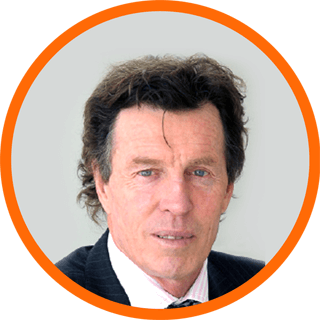 Mr Peter Bennetto
Non-Executive Chairman
Member of Audit and Risk Committee
Member of the People and Remuneration Committee
Peter Bennetto is an experienced company director, with skills in banking, corporate finances and governance and has held a number of company director positions in exploration, mining and manufacturing companies listed on the ASX since 1990. He is currently chairman of Ironbark Zinc Ltd.
---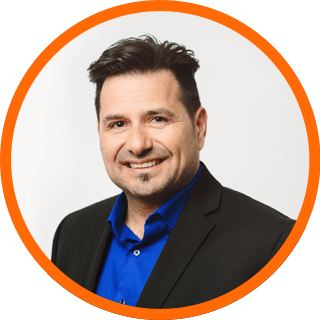 Mr Jim Xenos
Non-Executive Director
Member of the People and Remuneration Committee
Jim is an experienced general manager with sales and marketing expertise and a track record in building and leading high performing teams delivering market share and profit growth in national and multinational companies. Jim has strong reputation in forming brand and portfolio strategies, developing new product launches with innovative go to market activities in existing and new channels. He has significant strength in establishing high performing sales teams in highly competitive categories.
Jim is currently the CEO of NostraData which he co-founded in 2010. NostraData is a leading provider of business intelligence to the Pharmaceutical industry. Prior to co-founding NostraData Jim held a number of Associate Director positions with GlaxoSmithKline as well as holding the position of Head of Retail at Sigma for the Heron brand. These positions helped Jim to develop key skills in the areas of general and financial management, marketing and strategy development, sales management and team development. Jim has been a non-executive director for MedAdvisor International Pty Ltd since 2012.
Jim holds a Bachelor of Mathematical and Information Science as well as a Graduate Diploma of Education both from LaTrobe University, Jim is also a Graduate Member of the Australian Institute of Company Directors.
---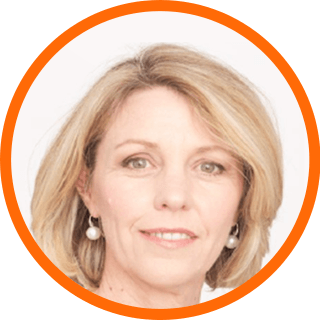 Ms Sandra Hook
Non-Executive Director
Member of Audit and Risk Committee
Sandra Hook has extensive operational, financial management and strategic experience acquired from an executive career that has spanned over 25 years. Sandra has held senior management positions within Foxtel, Federal Publishing Company, Murdoch Magazines, Fairfax, ACP and News Limited where she was CEO of NewsLifeMedia. She has significant experience providing leadership to businesses impacted by technological and digital disruption, and has built and operated major market leading digital businesses including taste.com.au and body+soul.com.au .
Based in Sydney, Sandra is an experienced leader, non-executive director and investor in early stage digital businesses. She is currently a non-executive director of WYZA Limited; RXP Services (ASX:RXP); the Sydney Fish Markets and is a Trustee of the Royal Botanic Gardens & Domain Trust and the Sydney Harbour Federation Trust. Sandra is a graduate member of AICD.
---
Advisory Board
Mr Mike da Gama
Mike was previously a director of MedAdvisor International, assisting with governance and pharmacy integration. As well as an active director on the board of another start-up and a not-for-profit. Mr da Gama is currently an Executive Director of NostraData, one of Australia's leading data and insights providers.
NostraData focuses on retail analytics and is currently used by over 60% of Australian pharmacies, providing dispensary and point of sale insights. Mr da Gama also brings sales and marketing experience from GlaxoSmithKline Australia and Arrow Pharmaceuticals.
Mike holds a Master of Business Administration from Monash University as well as a Bachelor of Science from Melbourne University and is a Graduate of the AICD Directors Course.
Mr Arthur Charlaftis
Arthur is the current Chief Operating Officer at REA Group (ASX:REA) a market-leading online real estate business with a $6.6 billion market capitalisation. REA has an international presence through iProperty and its own brands. Mr Charlaftis also brings senior pharmaceutical experience to the advisory board as a former Vice President of GlaxoSmithKline Australia and senior roles at Eli Lilly.
Mr Nick England
Nick brings significant experience and access to high level relationships in UK and Europe. He is the former Group Director at Alliance Boots and Divisional CEO, International Retail, Alliance UniChem (now Walgreens Boots Alliance) in London. Walgreens Boots Alliance currently operates 13,000 pharmacies and distribution across 25 countries. Mr England is a Pharmacist and has strong European experience. He currently resides in Australia and is a Principal of Sydney-based international retail pharmacy consultancy IQ Consulting.
---