Tap-To-Refill
Order prescriptions with a tap so they're ready to collect at the pharmacy – no waiting!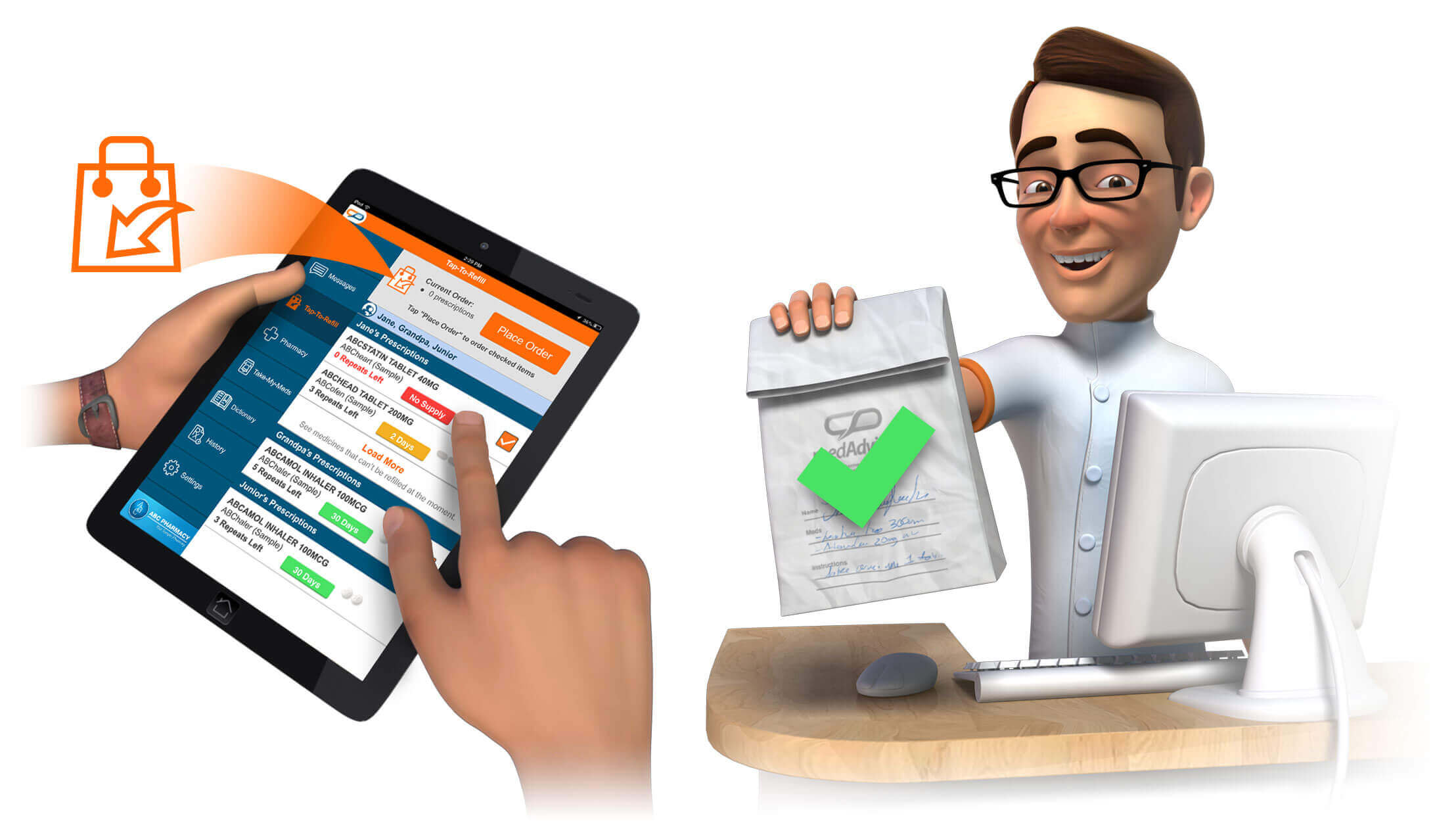 Using the Tap-To-Refill feature, you can order prescription repeats to be dispensed in advance at your favourite pharmacy. Order one or many medications in the one order.
You'll receive a message from the pharmacy as soon as your medicines are ready to collect. When you arrive at the pharmacy your scripts are ready to go!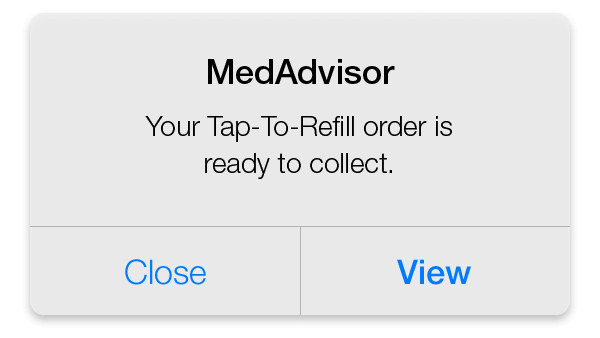 Remember you MUST leave your prescriptions on file at the pharmacy to allow the Tap-To-Refill feature.
Your pharmacist needs to check the paper prescriptions before dispensing your medication.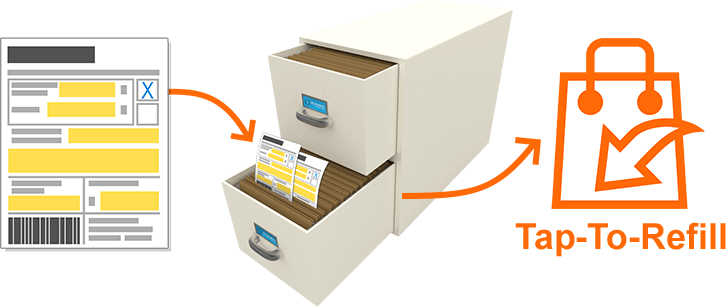 Snap-n-Send
If you have a new prescription that you haven't taken to the pharmacy yet, you can send a photo of it to the pharmacy so that medication can also be dispensed in advance of your visit.
Look for the Snap-n-Send area in the Tap-To-Refill screen and tap the Take Photo button to start.
This feature is only available on Apple and Android mobile devices.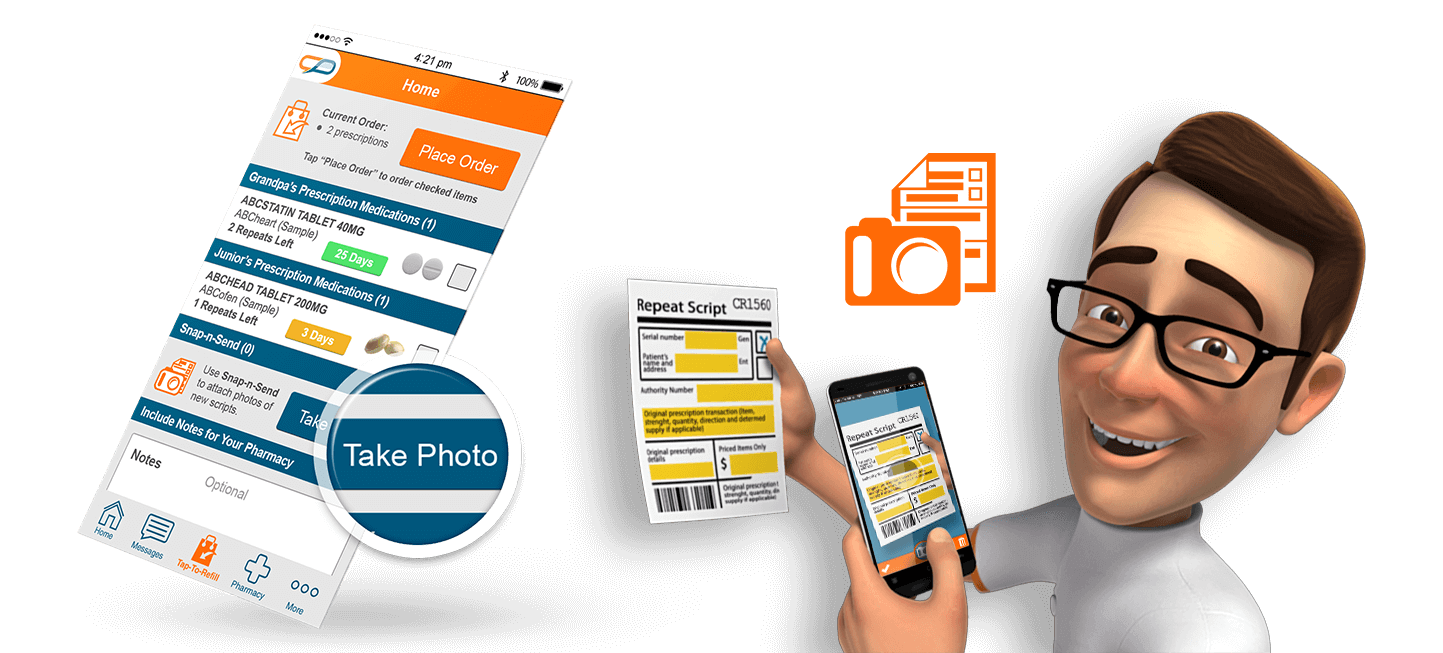 IMPORTANT NOTE:
MedAdvisor does not allow the sale of prescription medications online.The Tap-To-Refill and Snap-n-Send features are pre-order capabilities only - medication must still be collected from the pharmacy and dispensed by the pharmacist. The pharmacist must always receive, or have on file, a valid paper prescription from an appropriately qualified prescriber.