Carer Mode®
Manage the medication of other family members from within your MedAdvisor account.
With Carer Mode® , you can add the medication profiles of multiple family members and access all their medications, and all other MedAdvisor features, from a single account.
It's great if you organise the prescription medication for your kids, spouse or elderly parents.
Your family members' medications will appear in their own sections on the MedAdvisor home screen, and all other features are provided including all reminders and messages. With Carer Mode® messages and other features will clearly indicate which family member they relate to.
To get started, your pharmacist simply issues you with additional activation codes, one for each family member to be added to your account. The additional activation codes can be entered as part of activating your account initially, or cared for family members can be added at a later date in the Settings area.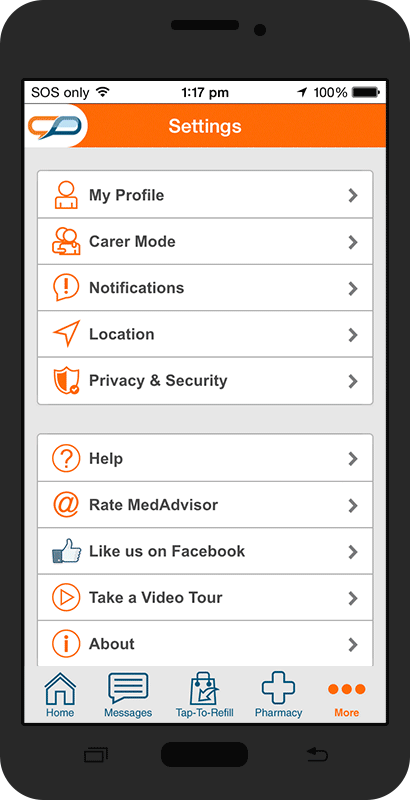 Pharmacists must collect appropriate consent from each individual you wish to add to your MedAdvisor account, before they generate their activation code. This is important because each activation code allows your MedAdvisor account to access the personal records of prescribed medications for that individual, which is potentially sensitive data.
'Appropriate consent' typically means the cared for family member is present in the pharmacy and their identity can be verified OR that they consent via a paper form your pharmacy may provide.
For children under 16 years of age, the parent or legal guardian can request activation codes without consent.