MedAdvisor for Pharmacies
Read How MedAdvisor is Delivering Success for Pharmacies Across Australia!

Calculate your return-on-investment (ROI) for the patients you activate on MedAdvisor HERE.
Latest News
01 Oct 2015
MedAdvisor in the Media
Find out about the latest activities and recent news for MedAdvisor.
What is MedAdvisor?
Learn about the benefits of MedAdvisor.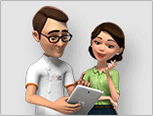 If you're new, find out how MedAdvisor can Strengthen Your Pharmacy Business, form connections with patients and increase dispense volume.
If you'd like to proceed to purchase a MedAdvisor subscription, proceed to the Subscription process.
Getting Started
Complete training and build your knowledge.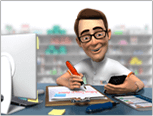 If you've recently had MedAdvisor activated, please run our new, Interactive Training Guide, which guides you through all aspects of MedAdvisor.
Please also look at the Frequently Asked Questions, and the in-depth Knowledge Base articles.
Resources and Support
Obtain marketing material to promote to patients.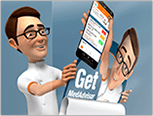 If you require in-store (paid and free) marketing material (such as flyers, posters, window features and counter mats), please visit the new Promotional Store.
You can also download Electronic Promotional Material for use in advertising and in-store devices.